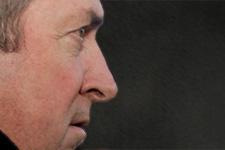 Lyon has announced a 17-man squad to make the trip to Ajaccio… Tiago, Monsoreau, Cacapa, Reveillère, Carew and Govou stayed behind...
The Squad:

Abidal, Ben Arfa, Benzema, Berthod, Clément, Clerc, Coupet, Cris, Diarra, Diatta, Fred, Juninho, Malouda, Muller, Pedretti, Vercoutre and Wiltord.

Gérard Houllier:

Why 17 players?
Away from home I prefer it that way… and I hope that Eric Abidal will be with us. His wife is about to give birth. Ajaccio ? I maintain that a great team never loses twice in a row. So obviously it's an important match for the championship but also psychologically for the visit of PSV. The loss to Rennes, that's behind us now. The best way to get over it is to get back into matches before PSV, Nantes, PSG… The most important thing is to play very well and get a win on Corsica. We're strong, solid. We will be solid, with the kind of strength we showed against PSV. I hadn't realised just how hard physically and mentally the game in Holland had been. It's something I should have realised.

The changes?
You know, I made changes before the Rennes game but the subs bench is such a part of the team that it's one and the same thing. I'll take into account the internationals that played on Wednesday and also have an eye on Wednesday's match against PSV. I will make the choices with my own conscience. At Ajaccio, it's always very hard. I expect a real battle and there's no question of being scared. It's 11 against 11 and we pretty well armed.

Worried?
Yes, by the calendar and the dsate of the return match against Monaco.

The Ajaccio Squad:

Porato, Trevisan - Laurenti, Danjou, Baron, Collin, N'Diaye, Rodrigo, Chafni, André Luiz, Mandrichi, Edson, Moretti, Saïfi, Diawara and Lucas.