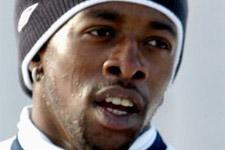 Sidney Govou not as serious as first feared...
The Lyon attacker underwent more tests this morning at the Clinique St Anne de Lyon. The x-ray and ultrasound revealed that Sidney Govou suffered from a slight dislocation of the shoulder (the head of the shoulder did not entirely dislocate) without any complications after a bad fall on Sunday.
The supplementary examinations have allowed Jean Jacques Amprino, the club doctor, to reduce the player's envisaged unavailability from three weeks down to one.

More injury news: Tiago, injured during the first half against Rennes, is suffering from a slightly sprained ankle and according to the medical staff, a few days rest and some good strapping will see him back on the field in no time.