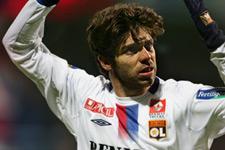 For their 38th official match of the season, Lyon take on Rennes. Before every European match this season, Lyon warmed up with a domestic win. After a European match, they have never lost with three wins and three draws, all away from home.
And as all good things must come to an end, this Saturday, at last, OL will host Rennes after their midweek trip to Eindhoven. Of course, Rennes have already been a post-European opponent this season, the Brittany side succeeding Rosenborg on October 2.

Rennes have been one of the big disappointments of the current season. Certainly they lost their captain Jeunechamp early on (knee) and were without their 'keeper, Isaksson for a long time, before their star striker Frei fell out of favour with the scoring gods before falling foul of a pubalgia. All these factors add up to fairly unhappy reading for Rennes, who boast the worst defence in Ligue 1. 41 goals conceded which also revealed their big weakness at defending crosses - 12 goals – and set-pieces – 12 goals. 24 goals, including ten headers – a massive 60% of all their goals conceded! A record further knocked by the ten goals conceded in the trips to Le Mans and Nancy. Offensively, away from the Stade de la Route de Lorient, it's nothing to write home about. In nine matches out of 14, they have failed to score, for a total of seven goals scored, all of which delivered victory – except Troyes. In conclusion: Les Rouge et Noir almost never score away from home, but when they do, they win (four times)!

Upset by departures for the CAN, Rennes returned to form last weekend. If Frei is on the treatment table, the Nigerian John Utaka appears to have rediscovered his best form with a hat-trick against former club Lens last Saturday. Amongst their in-form players, there is a certain Monterrubio with that left-foot as sweet and accurate as ever and the multi-talented Swede Kallstrom. As for Olivier Sorlin, he was delighted to rediscover the Brittany outfit after a first half of the season spent in the principality of Monaco. The spring looks bright for Rennes, full of ambition and promised success. "Upsets exist in football..." Monterrubio, scorer last season at the Gerland, is coming to Lyon with a certain optimism.

Les Lyonnais, still without Réveillère, Monsoreau and Cacapa, want points to end the title race as soon as possible… it would also free up the focus for other adventures. "We want a mistake free week. We can't afford to slip up with Bordeaux taking on Metz," said Florent Malouda, who confirmed that the Lyon players were already thinking of Rennes at the final whistle against PSV. If Rennes do carry the stigma of the worst defence in the league, Fred and co. boast the best attack as well as a solid defence in front of Grégory Coupet's goal, despite the injuries in defence. The biggest question is whether the squad can recover from the physical battle they fought in Eindhoven on Tuesday and whether the little niggles have all been overcome.

Will Gérard Houllier be tempted into changes, such as starting Diatta, Benzema and Fred? Not only to OL have a busy calendar but there are also the international obligations. No less than 15 OL players will be on international duty next Wednesday. "The important thing is to win this match to continue our current series. We will opt for a bit of freshness up front. We have to be wary of Rennes who are coming off a good win." The Olympian coach says he is satisfied with his players' recovery from Tuesday's exertions. Will he opt for the same line-up that dealt with Nantes? That's just one of the questions for OL's 38th official match of the season.