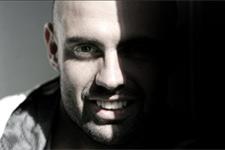 Cris, how did you react to the news that you'd been selected in the Brazil team?
It's great news and I'm absolutely delighted. Carlos Alberto Parreira has given me an exceptional opportunity to prove what I'm worth. With just three months until the World Cup there's a lot riding on this chance. I'll do everything I can to convince the coach that I can do the job and that he should take me to the World Cup.

This call-up also tops off the exceptional season you've enjoyed to date…
Absolutely. I'm playing well at the moment and I'm very happy with my current form. This is just a reward for all the hard work I've been putting in and makes me want to work even harder. That phone call is always a special moment in the life of a footballer.

Can we say that, at the moment, everything you touch is turning to gold?
Like I said, it's a special moment in my career. Everything is going well for me at the moment, in my professional life with OL and also in my private life. It really is a great time.










Fred


Fred, how did you react to this latest call-up to the Brazil team?
I'm very happy. It's a recompense for everything I've achieved since I arrived here at Olympique Lyonnais. All the same I've got to keep working hard to ensure that I'm part of the Brazil set-up for the World Cup.

You'll join up with the national team with Lyon teammates Juninho and Cris. What does that mean for you?
All three of us have been called up so we'll give a little Lyonnais touch to the Selecao. At the moment I'm just very happy because both are my friends. I'm doubly happy for Cris because he deserves it for the season he's had. He really is playing fabulous football.

Before you decided to come to Lyon, did you tell yourself that Lyon was a team that the Brazil coach kept a close eye on?
Of course, OL is like a shop window. Like all the big clubs, Lyon gets attracts attention. I knew that when I signed on here I'd been seen by the national team coach, but also by the whole world.



"Our motivation has to come from within (Fred) "



How important is this friendly match against Russia for you?
For me, it's my last chance. If I get a chance to score I have to put it away. I have to score to prove to Carlos Alberto Parreira that I can do the job and that he can count on me in the future.

A quick word on Nantes and PSV. Is this the turning point of the season?
They are effectively, two games that we have placed a lot of importance in. First of all we have to concentrate on the Nantes match because we don't want to lose sight of the fact that we want to win a fifth league title. Then we'll turn to PSV in order to go as far as we can in this Champions League.

In the title race, how have the players lived with watching Bordeaux close to just seven points behind?
I can assure there is no panic and we're continuing to work calmly. Bordeaux are a good team, but they're not the only one. Auxerre are not far behind. All the same we do need to string some wins together to reach our goals.

[IMG39550#R]Have you noticed any change in Gérard Houllier? Is he more motivated that earlier?
No. The motivation is the same. All week we get motivated by Gérard Houllier or the rest of the staff, but it's up to us to motivate ourselves. Real motivation has to come from within. And now we need to be doubly motivated.

Today we saw the strikers work very hard in front of goal, in spite of the heaviy raina t Tola Vologe. If anything you seem hyper-motivated?
Exactly. At the moment, we, the attackers, aren't scoring as much as we'd like to so we have to work extra hard at training. We are hyper-motivated. Are desire to score is matched by our hunger to work hard at training. If we didn't, we could become frustrated and anxious.