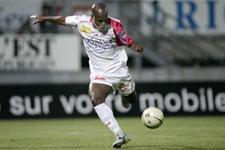 At Nancy, the Olympians will play their 31st official match of the season. The promoted side from Lorraine seems more than comfortable amongst the elite, as is illustrated by their stunning 2-1 away win over Lens.
After 5 seasons out of Ligue 1, AS Nancy Lorraine is back in France's top flight. After 21 rounds of the league, they have 32 points and seem almost certain of survival. 8 victories, 4 draws and 9 defeats (22 goals for and 17 against). At home, at the Stade Marcel-Picot, they have 16 points: 4 win (Rennes 6-0, Troyes 2-1, Toulouse 2-0 and Le Mans 1-0); 4 draws (Metz 1-1, Nice 0-0, OM 1-1 and Bordeaux 0-0); 3 losses (Monaco 2-1, Lens 2-1 and Strasbourg 2-1) For 15 goals scored and 8 conceded.

Zerka and Kroupi have both scored 5 goals; Curbelo 3; Diakhaté 2; Kim, André Luiz, Lécluse, Sarkasian, Puygrenier, Brison and own goal 1. 21 goals scored inside the penalty box and one from outside: 4 headers; 6 from crosses; 3 penalties; 5 from fere-kicks; 1 from a corner.
17 goals conceded, 16 from within the penalty area; 1 penalty; 3 headers; 7 from crosses; 1 from a corner; 1 from a free-kick.

Pablo Correa, the Uruguayan coach of ASSNL has used 24 players in the league; Bracigliano, Diakhaté, Berenguier and Biancalani have played in 20 matches; Sarkisian, 18; Adailton, 17; Chrétien, 15; Curbelo 14… The Brazilian Adailton broke his leg against Strasbourg an dis out of action for several months. 50 yellow cards (Adailton 6; Chrétien and Gavanon 4; Curbelo, Puygrenier, André Luiz, Lécluse and Kim 3; Kroupi, Duchemin, Diakhaté, Bracigliano and Zerka 2; Keita and Brison1) and 4 red cards (Lécluse 2, Chrétien and Kroupi 1).

This will be the 26th meeting in Ligue 1, at Nancy, between these two sides, where OL has only won on three occasions (1954-55, 1975-76 and 1996-97). Diakhaté has left for the CAN with Senegal. Nancy was eliminated by Strasbourg (4-0) in the round-of-64 of the Coupe de France, but are qualified for the quarter-finals of the Coupe de la Ligue where they will host Ajaccio.

Finally, the referee for the match will be Mister Ledentu who also refereed Lyon against Lens (1-1) earlier this season.