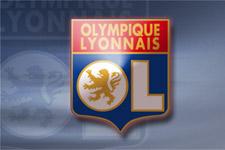 Several weeks before the derby, Bernard Caïazzo was attributed with derogotory comments regarding OL and Jean-Michel Aulas. When asked about these comments, he explained that a journalist had taken old quotes without ever having spoken to him in person...
To prove his good faith, he proposed that both clubs abstain from any war of words so that the derby match would be played under the best possible cconditions.
OL welcomed the initiative. Unfortunately...
There was only one straying from this line: that of Bernard Caïazzo on the day of the match, to two different sources.
The Saint-Etienne president again claimed his innocence and blamed two journalists of misquoting him.
And now, during the winter break, he has restarted the war of words during his report on the first half of the season on his own club's official website. Once again his aggressive, out of line and even deliberately misleading regarding OL and Jean-Michel Aulas. His remarks betray an attitude which is totally irresponsible and unbecoming of someone who is the President of a football club.
It is difficult to believe he will accuse his own club journalist of misquoting, so it is only with regret that we say, quite obviously, that not a day goes by where Bernard Caïazzo does not think about OL, while maitaining an air of jelousy in the face of the two clubs' opposing fortunes.